OPEN DAYS
FSW
WELCOME TO STIRWELD INC. IN USA
We are pleased to invite you to the inauguration of Stirweld Inc.
The aim of Stirweld's new office in the USA is to be closer to you and to offer increasingly efficient solutions. We strive to provide solutions that are not only efficient but also tailor-made to address the unique challenges faced by American industries.
Friction Stir Welding (FSW) represents more than just equipment; it's a game-changing technology with the potential to revolutionize your industrial processes. But at Stirweld, we understand that having the right equipment is only part of the equation. That's why, alongside showcasing our cutting-edge FSW equipment, we're eager to provide robust industrial support tailored to your needs.
So, whether you're already familiar with FSW or just beginning to explore its potential, our doors are open. Join us for this momentous occasion, engage with our experts, and let's discuss how we can elevate your industrial projects to the next level.
WHEN?
September, 19th and 20th.
WHERE?
Stirweld Inc.
2791 Research Drive,
Rochester Hills, MI,
48309, USA.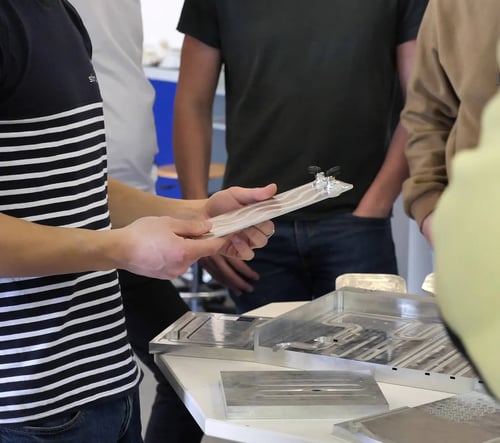 8.30 am
Welcoming breakfast
9.00 am
FSW technology demostration
10.30 am
Conference by our FSW expert
Introduction to Friction Stir Welding

Welding parameters and quality control
1.30 pm
1on1 confidential meeting
Only 5 meeting slots available: contact us to book your spot!
Just fill in this form to get your free pass:
CONFERENCE BY OUR FSW EXPERT
During the Open Day, conferences focusing on FSW will take place from 10:30am to 12:30 am on both days.
They will be hosted by Laurent DUBOURG, who boasts 18 years of expertise in friction stir welding and is theco-founder and CEO of Stirweld.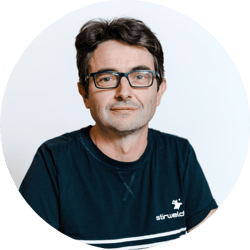 CONFERENCE 1
INTRODUCTION TO FSW
Friction Stir Welding (FSW) is a cutting-edge technique that eliminates the need for melting to join materials. Introduced in the 1990s, FSW harnesses the heat generated by mechanical rotation to mix and bond materials without reaching their melting point. This approach offers numerous advantages, such as enhanced structural integrity and reduced energy consumption, while finding applications in diverse sectors from aerospace to automotive. Let's discover!
CONFERENCE 2
WELDING PARAMETERS AND QUALITY CONTROL
To guarantee the success of your friction stir welding operation, it is imperative to master these four essential parameters:
FSW tool geometry,

FSW vertical force in kN,

Rotational speed measured in RPM,

Feed speed in mm/min.
Let's take a look at how to optimize your welding parameters and control the quality of your welded parts.
How to get to Stirweld Inc.?
There are 2 options from Detroit airport:
Here is a list of hotels near Stirweld Inc. where you can stay:
Holiday Inn Express Rochester Hills, an IHG Hotel
3544 Marketplace Circle, Rochester Hills, MI 48309
3 minutes by car from Stirweld Inc.
Click here to book your room.
Days Inn & Suites by Wyndham Rochester Hills MI
1919 Star Batt Drive, Rochester Hills, MI 48309
7 minutes by car from Stirweld Inc.
Click here to book your room.
Sonesta Select Detroit Auburn Hills
2550 Aimee Lane, Auburn Hills, MI 48326
10 minutes by car from Stirweld Inc.
Click here to book your room.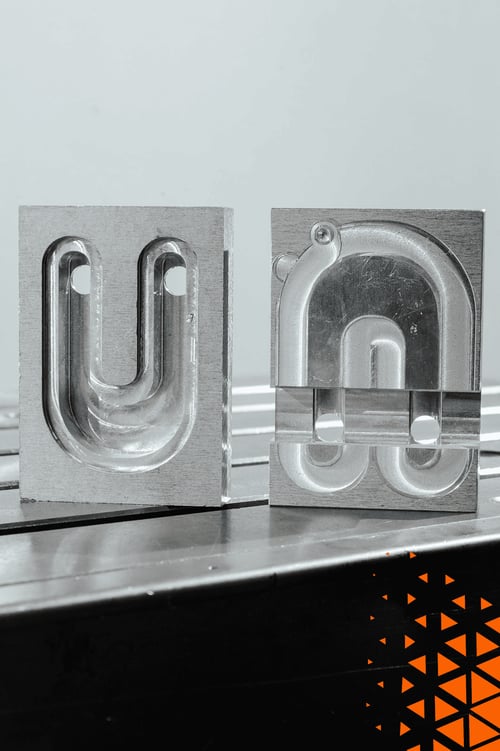 Contact us!
antoine.pras@stirweld.com
+1 (248) 825-2331
www.stirweld.com